Hiring a Professional Wedding Planner or Wedding Coordinator
If you have started looking into planning your own wedding, I'm sure you have realised there's a lot of work involved.
Of course, it is exciting choosing your wedding dress and tasting cake, but when it comes to the organisational challenges of arranging catering, photography, flowers, wedding styling, and entertainment, sourcing suitable accommodation for guests, planning a schedule for the day, and making sure it all comes in on budget, it can all become a bit overwhelming.
This is the reason that many brides and grooms-to-be turn to a professional such as a wedding planner or wedding coordinator to help them plan their special day.
What Does a Wedding Planner do?
If you want someone to take over all the hard work of planning your wedding and make sure everything goes smoothly on the big day, a wedding planner is a great investment.
Wedding planners handle the logistics of your wedding from sourcing vendors and negotiating contracts through to making sure everything is executed perfectly and runs to schedule on the day.
A wedding planner will ensure that absolutely every detail is taken care of and that you are able to enjoy the leadup, and also your wedding day, without the stress of worrying about whether things are going to run smoothly. They will make sure the lead up to your wedding is as stress-free, fun and memorable as possible.
Most wedding planners also provide design services and will help to style your wedding venue and ensure everything looks beautiful, while others will ask that you hire a separate wedding designer to handle the creative side of things – make sure you're clear on exactly what services your wedding planner offers before you commit.
Typical wedding planner services include:
– Finding vendors (most wedding planners will have a list of photographers, florists, caterers, and other vendors that they work with so you can choose from a curated directory, sometimes with special rates)
– Negotiating vendor contracts and attending meetings with vendors
– Creating schedules and floor plans for the day
– Touring venues
– Managing accommodation and transport for the wedding party and guests
– Overseeing venue styling
– Helping to manage your budget
– Making sure everything on the day runs to schedule and dealing with any problems so you can enjoy your wedding day
– A wedding planner will normally put in between 150 to 250 hours planning your wedding, so if you are considering using the services of a planner, be prepared to pay fairly for their considerable time and expertise. Most wedding planners also get you access to industry discounts so their service usually pays for itself in the money they will save you.
A wedding planner is especially helpful if:
– You are planning a wedding on a short timeframe or you have very little free time to plan yourself
– You don't know where to start planning and find it difficult staying organised
– You work full time or are time poor
– You find wedding planning stressful
– You have extensive décor or you want a beautifully styled event
– You are getting married overseas, or you are planning a schedule of separate events held over a weekend or several days
What Does a Wedding Coordinator do?
If you cannot afford the full services of a wedding planner, a wedding coordinator can help you get everything organised as your big day approaches, but at a lower cost.
Wedding coordinators are mainly focused on logistics. They work on a much shorter timeline than wedding planners. They won't usually find vendors for you but can help to confirm vendors and ensure they all know what they are supposed to be doing on your big day!
Their main job is to make sure everything is coordinated and runs smoothly on the day. You will be in charge of your budget and the earlier planning stages but hiring a coordinator is a good option if you feel like you need a hand pulling everything together in the month or two leading up to the wedding.
They are typically responsible for:
– Checking in with your vendors to finalise details and confirm
– Creating a floor plan and a schedule for the day and communicating this to all suppliers and appropriate parties
– Coordinating your décor setup for the day
– Conducting a walkthrough of the wedding ceremony and reception
– Pointing out any details or arrangements you may have missed in your own planning
– Managing the rehearsal
– Making sure everything runs smoothly on the day
You should think about hiring a wedding coordinator if:
– You want to plan your own wedding but would appreciate some professional help to tie everything together
– You are well organised and wedding planning doesn't stress you out
– You are on a smaller budget and hiring a full-service wedding planner is out of the question

Choosing a Wedding Planner or Wedding Coordinator
Whether you are planning on hiring a wedding planner or a wedding coordinator, it is important to find one that you work well with and who understands your vision for your wedding.
– Book well in advance – popular wedding planners and coordinators get booked up fast.
– Prices can vary a lot but you can typically expect to pay between $10,000 and $40,000 for a full-service wedding planner, depending on the size of your wedding. A wedding coordinator will cost around a quarter of this.
– There's no licence or certification needed to be a wedding planner so hire carefully – ask for reviews and references and use recommendations from friends and family wherever possible.
Of course, we highly recommend getting either a wedding planner or a coordinator for your big day. There is a lot of work involved in planning and executing a wedding. Costs can blow up pretty quickly if you don't know what you're doing. There is nothing worse than spending the leadup to this major life event stressed out and overworked.
You should let a professional take care of the hard work so all you need to do is sit back, and enjoy your amazing wedding day!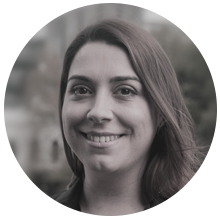 Dani McEwin
AUTHOR BIOGRAPHY
Dani McEwin is the owner and Head Event Manager and Stylist at Evviva Events.

I started Evviva after deciding to follow my passion for entertaining and creating beautiful celebrations. I bring years of industry experience and knowledge to Evviva, thanks to my background in corporate event planning and project management, and a passion for design and styling.
Coming from a large Italian family, you could say I have the celebratory blood coursing through my veins!
I'm really obsessed with event styling and interior design. Growing up around an Interior Designer (my mum), I developed an appreciation for beautiful things, and now I'm so happy that I can use this when creating looks for events. I love coming up with styles that really speak to the personality of the hosts and guests, something they wouldn't see anywhere else, that makes them say "Wow, that looks amazing!!".
The main thing I love about my job (I hate using that word as it's not just a 'job', it's a passion) is the people. I work with amazing clients and suppliers and we often end up forming friendships and really bonding over the process of organising their event. I strive to create a happy and wonderful experience, not just for the event but during the planning process itself. My aim is to deliver event perfection with passion and a flair that my clients won't see elsewhere. The joy I get when I see the amazed expressions on my client's faces when they walk in the door to their event really gives me satisfaction!
Recent Articles
by Dani McEwin